ABOUT CONTROL ALT DELETE
Helping domestic violence victims reset from abuse
Control Alt Delete LLC is a federally designated 501(c)3 nonprofit located in the Phoenix, Arizona metro area. Our primary focus is removing the barriers that prevent domestic violence victims from fleeing abusive relationships.  
98% of domestic abuse victims suffer financial abuse, and this is the #1 reason why domestic violence victims stay with their abusers. The abuser controls money, which leaves the victim with no available financial resources to escape the relationship.
OUR MISSION
We connect domestic violence victims with community resources and support by providing basic immediate needs. With support from our community we provide emergency cab rides, hotel accommodations, home security systems, lock change assistance, meals, storage and moving companies.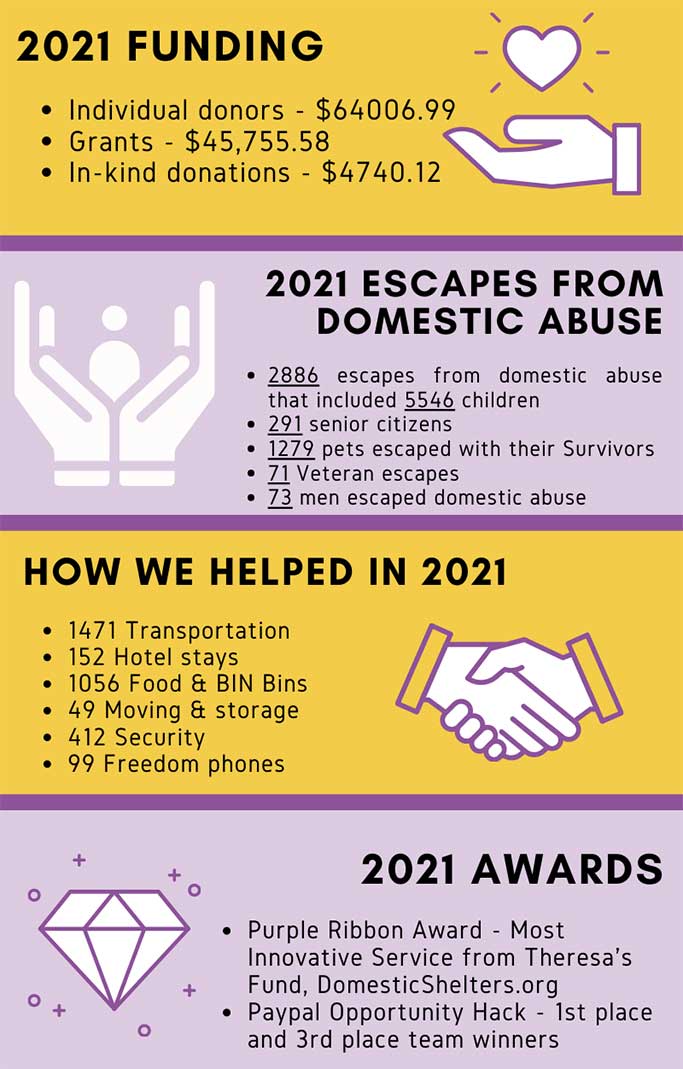 2021 Value of Services Provided To Domestic Violence Victims
BOARD OF DIRECTORS
Each member of the Control Alt Delete Board of Directors has a personal reason for being involved with Control Alt Delete.